The Sanctuary of the Magdalene Presents
The Energies of Atlantis:

Diving Deep Within
11:11:11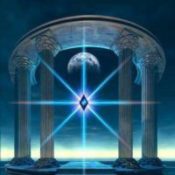 A Retreat for Spiritual Growth
and Inner Awareness
November 10-11, 2018
Hampton Inn-Airport, Kalamazoo Michigan
There are certain  times when energies reaching the Earth from the higher dimensions  are exceptional in their beauty. They offer the Earth and all who call her home special opportunities to evolve to higher states of consciousness. The 11:11:11 gateway  of November 11, 2018 is one of those times. As our beloved Mother Earth moves into the higher dimensions, we who reside on this Spaceship Earth stand at the threshold of levels of consciousness beyond our wildest dreams. Solara, the visionary of the 11:11 journey, has named this the Beyond the Beyond.
Many eons ago a land and a civilization flourished surrounded by the blue waves of the ocean. These people are our ancestors and they had evolved to the highest level of Light Consciousness ever achieved on our earth. The memory of this time and place brings a healing and a cleansing, necessary for many of us who were there in body and soul at that time. But it also offers profound lessons in the laws of duality and teaches us why the Law of Light and of the One will ultimately triumph. It is indeed a lesson for our day.
This weekend provides a blend of esoteric knowledge with energetic healing. We will begin with a crystal grid, honoring the power of the crystal energies that were so central to our Atlantean ancestors. Then we move into a time of healing, opening up and releasing the blocks and memories from the past and present so that we may truly move forward into our highest potential. We will be assisted in this process by three gifted guest presenters, L. Shannon Andersen, Jill Jordan and Pamela Leach.
Shannon Andersen is a writer and a Transpersonal Life Coach with a Masters in Mental Health Counseling and has practiced as a licensed counselor in Florida for over 25 years. From 1998-2012 she worked as a bereavement counselor for Hospice where she focused on grief and has spent years of study in religion, psychology, metaphysics, and A Course in Miracles, applying the knowledge she gleaned to her writing and work as a Transpersonal Life Coach. She was trained by Dr. Brian Weiss author of "Many Lives, Many Masters" in past life regression therapy in 1996 and works with individuals seeking to explore their spiritual emergence. She is an international speaker doing workshops across the world. She is the author ofThe Magdalene Awakening:  Symbol and Synchronicity Heralding the Re-emergence of the Divine Feminine.  Finding Elizabeth:  True Stories of Comfort for Grieving Hearts and was included in The Cathar View:  The Mysterious Legacy of Montsegur, a compendium published by Polair Publishing in London, England.   Her latest book Parallel Universes:  A Love Story Transcending Death demonstrates the eternal nature of life through a continuing relationship with her husband who died of cancer in 2012. 
Jill Marie Jordan is certified as a sound practitioner, energy and reiki practitioner, spiritual counselor, metaphysical minister, NLP practitioner, and life coach. She is also the author of 4 books, an award-winning speaker and energy artist painting murals and fine art. She began motivational talks and teaching about energy, words and vibration in 2007. Upon getting her first singing bowl in 2012, she began researching the science of sound and its affects on our lives. Since then she has also received many testimonies of spontaneous and lasting healings to confirm the research. Jill now teaches a new way for others to learn as well as share her gifts of ultra-sensitive sound clarity, energy healing and life-changing empowerment concepts to help many others.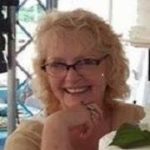 Pamela is a spiritual adviser and psychic medium, a priest in The Order of Melchizedek, and has had training as a medical intuitive. She was a sensitive child who turned off her gifts at a very young age for more than 30 years, though always interested in metaphysics. Pam began her spiritual search in her late 40s, seeking an answer to that sense of something more. Her gifts were reignited first by an operation that was to have been a laparoscopic procedure. She woke to find a 17-inch incision closed with 119 staples. It was a long, hard road to recovery—giving Source plenty of time to start preparing her for her life path. She helps people from New York to Hawaii, and even some international clientele. In addition, she performs house blessings and clearings, gives classes, facilitates groups and more.
For hundreds of years, the ancient mystics of many faiths have taught that our core being is a crystal or diamond. Teresa of Avila described it like this in 15th century Spain: "I thought of the soul as resembling a castle, formed of a single diamond or a very transparent crystal, and containing many rooms, just as in heaven there are many mansions." On Sunday we will enter our own inner temple and discover the sparkling crystal that we are.
According to Archangel Metatron, as channeled through James Tyberonn, 70% of all beings now on Planet Earth experienced a physical lifetime in Atlantis. Atlantis is calling us home, in joy, in peace, in the Love and Light of the One. We have waited a long time, perhaps many lifetimes, for this moment that is before us now. Come join us and celebrate who you truly are. Beyond this threshold there be angels – and they are us!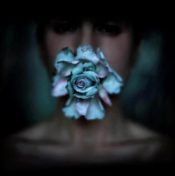 For Your Information
Location:
We will gather at the Hampton Inn, 2610 Airview Blvd. in Kalamazoo next door to the airport off of Portage Road. If coming into town by expressway, take Exit 78 off of I94 (Kilgore Rd and Portage). Turn south, then left on Airview Blvd (a right turn would be Fairfield).
Time:
We will gather beginning at 9:30 a.m. Saturday and Sunday mornings. We plan to conclude our time together early Sunday afternoon.
Accommodations:
If you require overnight accommodations, you may call the Hampton Inn at 269-343-0400 to reserve a room at the discounted rate of $99/night. Please mention that you are with the Sanctuary of the Magdalene when you call. NOTE: The Hampton Inn has a complimentary breakfast for inn guests.
Investment:
The following packages are available depending on your needs: (Accommodations are not included)
Full Weekend Package – $222
(Includes Saturday lunch and dinner and Sunday lunch)

Saturday Only – $188
(Includes 2 meals on Saturday.)

PLEASE LET US KNOW IF YOU HAVE SPECIAL DIETARY NEEDS. WE WILL DO OUR VERY BEST TO ACCOMMODATE THEM.
DEADLINE FOR REGISTRATION IS OCTOBER 22, 2018.
To register for this retreat by mail, please send your check or money order payable to the Sanctuary, along with your name and address, to:
The Sanctuary of the Magdalene
P.O. Box 2565
Kalamazoo, MI 49003-2565
A PAYMENT PLAN IS AVAILABLE BY SPECIAL ARRANGEMENT. A MINIMUM DEPOSIT OF $50 IS DUE BY OCTOBER 22. THE BALANCE MUST BE PAID BY NOVEMBER 10. PLEASE CONTACT MARYESAH FOR MORE DETAILS.
For further information
regarding this retreat or
the Sanctuary of the Magdalene
please contact
Rev. Maryesah Karelon
269-276-0270
or
email her at
maryesah@magdalenerose.org