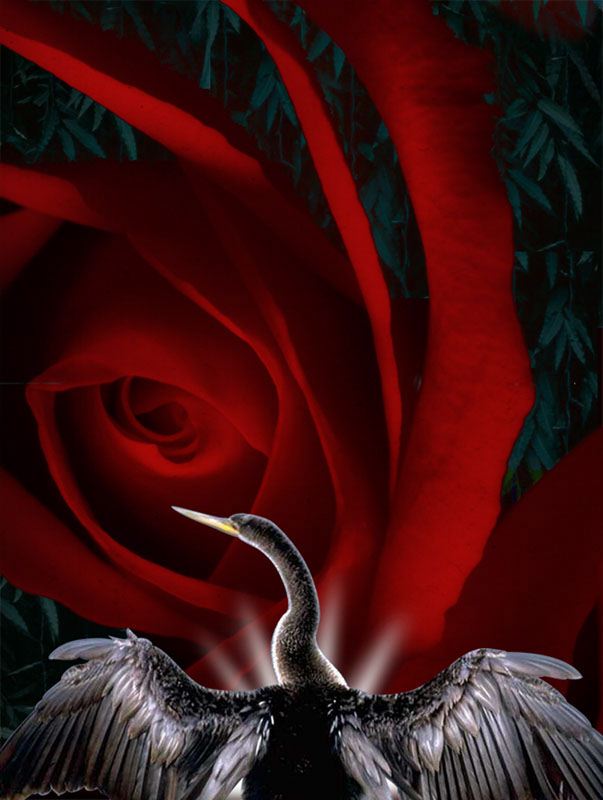 by Maryesah Karelon, OMM
A Mystical, Magical Adventure In Nine Lessons
Have you ever wondered if there is more to the Christian story than you were taught? Are you a seeker for the truth, a truth that may very well lead beyond the well-worn paths of traditional religion? The Faith That Time Forgot presents new insights and alternative perspectives to many spiritual and theological issues, inviting you to come on a mystical, magical journey of self-discovery and spiritual growth. Go beyond your preconceived limitations and explore the reaches of the unknown. Much has been left in the shadows over the centuries. Much as been entombed, but not for eternity. Now is the time to bring light into this darkness and allow the silent shadows to speak. this is a quest for the Grail within yourself—your own Holy of Holies.
The Faith that Time Forgot brings ancient wisdom and teachings long forgotten into the light of the twenty-first century. Each lesson has carefully researched and footnoted narrative material, study questions, a meditation and selected bibliography. You begin your journey with the first three lessons, available as a package for the investment of $55, which includes 3 booklets,  two companion DVDs, personal mentoring and shipping costs where necessary. (If you choose, you can start with just lesson 1 for an investment of $33. You may then choose to continue with lessons 2 and 3 for an additional investment of $22.)
You make this journey at your own speed. It is recommended that you work on the lessons in order as they are designed to build on each other. Once the first lesson is completed, you have the opportunity to discuss the study questions by telephone, email or in person before continuing on with the next lesson.
Essentially. The Faith That Time Forgot is the foundational curriculum of the Order of St. Mary Magdalene, but we are pleased to make the first three lessons available to anyone who is interested. However, when you are ready to continue your study with the deeper and more profound teachings of  Lesson Four, we ask that you also join the Sanctuary of the Magdalene. The investment for the next three lessons (4-6) is $49 and includes two DVDs and your first annual Sanctuary dues of $15.30 for a total of $64.30. The final three lessons (7-9) are available for $49 upon completion of the first six lessons.
I am honored to be your companion on the Way. May you journey in Truth, Light and Love.
To view a brief summary of what you can expect, please click on the title of the course.
Lesson 1: In the Beginning: Stories of Our Origin and Creation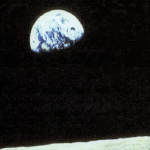 Since earliest times, every culture has spun stories of their origins and their gods. We will compare two of the most well-known of these stories, the Enuma Elish from ancient Babylon and the creation stories from the book of Genesis, asking some hard questions about how these stories from long ago relate to our world today. And we will open the door to new discoveries and perspectives, using some of the latest work in quantum physics and DNA to probe more deeply into the secrets of our origin as a human species.
Lesson 2: Voices From the Darkness: The Essenes and  the Gnostics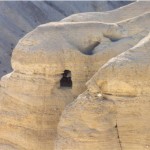 Sixty some years ago the Middle Eastern desert began to reveal some astonishing secrets. Carefully buried for close to 2000 years, ancient manuscripts began to come to light in Israel and Egypt . Today after much painstaking reconstruction and re-search, scholars are acknowledging that many of these documents shed a completely new light on Judeo/Christian origins. What we thought we knew is no longer certain. Many orthodox beliefs have been called into question. The doors of dogma are creaking open, and the fresh air of Spirit is blowing.
Lesson 3: Faces of the Divine Feminine

For many of us, God has always had a very masculine face, or so says most orthodox belief systems. But there is another side to our God—a feminine side that has been less obvious,
if not actually lost in translation. We will look at evidence from Biblical and non-Biblical sources, concentrating on two luminous examples of the Divine Feminine—Holy Sophia and Mother Mary. What do they have to teach us and can they open doors to a more balanced spirituality?
Lessons 1-3
$55.00 USD

Lesson 1 Only
$22.00 USD

Lessons 2 & 3
$33.00 USD

---
Lesson 4: Mary Magdalene: Archetype for Our Time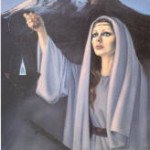 For centuries she was known as a repentant prostitute; her reputation smeared by a Church that couldn't or wouldn't acknowledge her power. They made her a saint, they gave her a title—Apostle to the Apostles. But was this just window dressing? Who was this woman that now seems to be everywhere and on everyone's tongue? What is it about her story that has so captured our imagination, and why now? Is she no more than a fad, or could she be an archetype for our time? We will explore her many faces, past and present, her symbols and her message for our troubled world. – "The Hermit of Mt. Shasta" by Cheryl Yambrach Rose. All rights reserved. Used with permission. www.cherylrose.com.
Lesson 5: Rediscovering Christianity and Jesus of Nazareth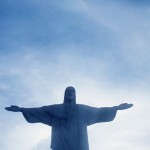 For fifteen hundred years and more, traditional Christianity has told its story and the story
of its founder, Jesus of Nazareth, in a very specific and dogmatic way. But with the deeper exploration and understanding of the Nag Hammadi and Gnostic texts has come a much broader perspective on the history of Christianity and the person of Jesus.  No longer are we limited to one doctrinal choice.  We now know that different under-standings of the teachings of Jesus and different perspectives on how to live the Christian Way existed side by side in the early centuries.  With open hearts and minds, we will delve into the tangled web of Christianity and the coming of the Christed One.
Lesson 6: Reincarnation and Christianity: Infinite Possibilities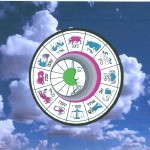 In much of the Eastern world, reincarnation is assumed to be as natural as breathing, but it has been heretical to the Christian West since the early centuries of the Church.  Why has the concept of the eternal soul living and growing from one lifetime to another been so unwelcome in Christianity?  Can Christianity and reincarnation be reconciled?  The answers to these questions will lead us into an in-depth consideration of the resurrection of the body, the pre-existence of the soul, and how these important doctrines created a long-standing conflict in orthodox Christianity against the belief in reincarnation.
NOTE: Lessons 1-3 must be completed and you must be a member of the Sanctuary to purchase lessons 4-6.
Lessons 4-6
$49.00 USD

---
Lesson 7: Walking the Mystical Path: In Search of the Inner Voice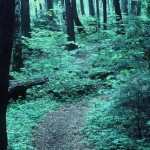 In differing words in many religions, men and women have affirmed for centuries that they were in touch with the infinite Source of their being.  All three major Western religions, Christianity, Judaism and Islam have a mystical side that teaches the seeker to go within to find God.  For the Jews, it is Kabbalah.  For the Muslims, it is the Sufi tradition.  For Christians, it is the mystical way trod by saints and seekers, many of whom were declared heretics.  If you've ever wondered "Can God speak to ME?" come walk the mystical path as we discover the Beloved in each of us.
Lesson 8: Serpent Fire: Spirituality and Sexuality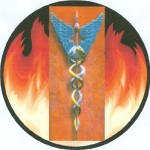 Sexuality and spirituality – in the Christian West these two concepts have long been at war. The prevailing teaching of Christianity has been that the physical body and its desires and passions are impediments to the spiritual life. But there is another side to this story, one that the Eastern religions have kept alive and well for many generations. The simple truth is that the energy that inspires our yearning and searching for the Divine, within and without, is the same energy that drives us toward one another, in love or in lust. This life force lies coiled like a serpent at the base of our spine and invites us to come dance; dance with each other, with ourselves and with God.
Lesson 9: Ascension and You: The Calling of the Christ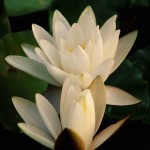 There is a wonderful quotation from a gifted visionary by the name of Solara which says "If you seek to be among the chosen, choose yourself."  This is the foundational truth of our day for all those ready to perceive and accept it.  Being "called" is not something special reserved for the clergy.  Ascending to a higher level of consciousness is not something that happened to one man, Jesus of Nazareth, or to a few enlightened avatars.  It is available to all.  And our world is in desperate need of conscious, enlightened beings ready to work for peace, love and Oneness.
The Sanctuary of the Magdalene
P.O. Box 2565
Kalamazoo, MI  49003-2565
"Let those who seek continue seeking until they find.
When they find, they will become troubled.
When they become troubled,
they will be astonished. . .
Recognize what is in your sight,
and that which is hidden from you
will become plain to you."
The Gospel of Thomas
"The companion of the Son is
Miriam of Magdala.
The Teacher loved her more
than all the disciples;
he often kissed her on the mouth.
When the disciples saw how he
loved Miriam, they asked him:
'Why do you love her more than us?'
The Teacher answered:
'How can it be that I do not love you
as much as I love her?'"
The Gospel of Philip
  "Jesus said, 'If you bring forth
what is within you,
what you bring forth will save you.
If you do not bring forth
what is within you,
what you do not bring forth
will destroy you.'"
The Gospel of Thomas