The Sanctuary of the Magdalene
Presents
The Faith That Time Forgot
A Retreat For Spiritual Growth and Inner Awareness
October 12-13, 2019
at Pretty Lake Camp
9123 Q Avenue, Mattawan, Michigan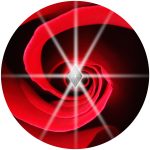 Have you ever wondered if there is more to the Christian story than you were taught?  Are you a seeker for the truth, a truth that may very well lead beyond the well-worn paths of traditional religion? The Christianity familiar to most people today has a history and a belief system that was formulated out of the ancient Roman Empire and Greek philosophy.  It was a time when "One Empire, One Emperor, One Church" became the driving force toward unity of structure and belief. There was little room for diversity within this monolithic ideal and it was once taken for granted that there was no diversity. What has been passed through the generations as traditional Christianity was believed to be the one and only Christianity, remaining intact and sacrosanct from the time of Jesus himself to the Apostles and hence to the bishops of the earliest churches. But with the discoveries of ancient documents in the twentieth century, now we know better.
We invite you to envision a Christianity with a man and a woman, a loving couple, at its center. Envision a Christianity of love, not fear. Envision a Christianity that embraces in a circle instead of separating with strict boundary lines. This is "The Faith That Time Forgot." This weekend provides the opportunity to dive deeply into this faith, asking questions and discovering new answers in a safe, supportive environment. Based on the recently published book by Rev. Maryesah Karelon, the author herself will guide us on our journey through presentations, meditations and discussion. It is Not Required that you read the book before the retreat. Books will be available for purchase in person or at Amazon.com in Kindle as well as paperback versions.
Go beyond your preconceived limitations and explore the reaches of the unknown.  Much has been left in the shadows over the centuries.  Much has been entombed, but not for eternity.  Now is the time to bring light into this darkness and allow the silent shadows to speak.  This is a quest for the Grail within yourself – your own Holy of Holies. Come join us! The journey continues! 
Time and Location:
We will gather at Pretty Lake Camp, 9123 Q Avenue in Mattawan at 9:30 a.m. on Saturday in the classroom at the front of the gym and plan to conclude our time together early Sunday afternoon with lunch. Pretty Lake is southwest of Kalamazoo. From US131, take Exit 31 and head west on Centre Avenue, which becomes Q Avenue. Head west for 4 miles and look for the main Pretty Lake Camp entrance on the south side of the road. The gym building is directly adjacent to the parking lot.
 Accommodations:
If overnight accommodations are desired, please make your own arrangements. The Baymont Inn & Suites, 2203 South 11thStreet, Kalamazoo is conveniently located to Pretty Lake Camp and is offering us a manager's discount of $20/night. You must mention Amy McNabb's name to receive this discount. Rooms are $79/night and include breakfast.If you need overnight accommodations, please reserve your room by calling 269-372-7999.
Investment:
Investment for the weekend is $177 which includes 3 meals (Saturday lunch and dinner, and Sunday lunch). If you do not wish to eat all of the meals, please notify us when you register. Other arrangements can be made. Also, please let us know if you have special dietary needs. We will make every effort to accommodate you.
 PLEASE NOTE: A payment plan is available provided that you register by the deadline of September 16th. You may pay half of your fee at that time and half on October 12. All fees are due by October 12. Please contact Mother Maryesah if you wish to use this option.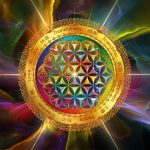 To register for this retreat, please send your check or money order, payable to the Sanctuary, along with your name and address, to:
The Sanctuary of the Magdalene
P.O. Box 2565
Kalamazoo, MI  49003-2565
 Or register on-line and pay by credit card using the button below.
REGISTRATION DEADLINE IS SEPTEMBER 16TH. SPACE IS LIMITED, SO PLEASE REGISTER EARLY!
Gifts of the Rose
Once again personal services will be offered during free time to complement your spiritual growth and healing on the weekend. These services may include personal intuitive readings and subtle energy healing. Participation is totally optional and investment is a love donation or service exchange unless other arrangements are stated.
We suggest that you wear casual, comfortable clothes. You may also want to bring a journal with you for personal reflections.
For further information regarding this retreat or the Sanctuary of the Magdalene please contact:
Rev. Mother Maryesah Karelon
269-276-0270 or via email