Free Introductory Online Class
Monday, May 10th, 7-9 p.m. (EDT)
Online Class Series begins May 17, 7-9 p.m.
Investment: $22/session
Please respond by email 
for more details if interested.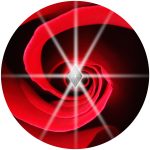 This is an invitation to join a group of like-minded explorers in a series of online classes designed to push the envelope of your spiritual knowledge and belief system. Have you ever wondered if there is more to the Christian story than you were taught?  Are you a seeker for the truth, a truth that may very well lead beyond the well-worn paths of traditional religion?  The Faith That Time Forgot is a book that presents new insights and alternative perspectives to many spiritual and theological issues, inviting you to come on a mystical, magical journey of self-discovery and spiritual growth. Go beyond your preconceived limitations and explore the reaches of the unknown. Much has been left in the shadows over the centuries. Much has been entombed, but not for eternity.  Now is the time to bring light into this darkness and allow the silent shadows to speak.
My name is Maryesah Karelon and I'm the director of the Sanctuary of the Magdalene in Kalamazoo, Michigan. I'm an ordained minister with a traditional seminary degree with a focus on Biblical studies and church history. However, in recent years I have detoured into metaphysics and a deeper spirituality and I now bridge the traditional and the non-traditional. Hence, I have published The Faith That Time Forgot to open new doors for those who believe that there is another Christianity that has been buried for these many centuries. Within that truth is the power of the Sacred Feminine and Mary Magdalene herself. As I began this work many years ago, Mary Magdalene shared this message with me: "Where is the partnership with the Beloved, the Sacred Union which we planted in the desert? Now your rivers run dry and your lands have become a wilderness, parched by the unrelenting Sun of your worship of the masculine mind. How can you ever become whole when you deny the part of you that gives life? How can you honor the Divine by denying the divinity within your own temple? Allow me to come home and I will be your teacher. Welcome me back from my long exile, restore me to my rightful place of honor and respect, and then together we will restore our church and our beloved Mother Earth."
Books are available from Amazon in both paperback and Kindle versions. Just click on the following link to go directly to the book on Amazon – www.amazon.com/Faith-That-Time-Forgot-Christianity/dp/1732180601/ This link will allow you to order the book as well as preview it by reading the Introduction and part of the 1st chapter for free, providing you with a blue print of some of the material that will be covered in the class series. Please note that you do not have to purchase a book to participate in the class. For questions or further information, please feel free to drop me an email at maryesah@magdalenerose.org.
This is a quest for the Grail within yourself – your own Holy of Holies. Come join us! The journey continues!
Many blessings of Love and Light,
Maryesah Karelon
Director of the Sanctuary of the Magdalene