Please check back for our planned events of 2017.
The Sanctuary of the Magdalene Presents
The Energies of Atlantis
and the Temple Within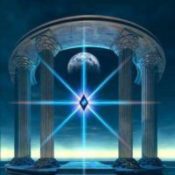 A Retreat for Spiritual Growth
and Inner Awareness
October 28-30, 2016
Hampton Inn, Marshall, Michigan
Many eons ago a land and a civilization flourished surrounded by the blue waves of the ocean. These people are our ancestors and they had evolved to the highest level of Light Consciousness ever achieved on our earth. The memory of this time and place brings a healing and a cleansing, necessary for many of us who were there in body and soul at that time. But it also offers profound lessons in the laws of duality and teaches us why the Law of Light and of the One will ultimately triumph. It is indeed a lesson for our day. 
This weekend provides a blend of esoteric knowledge with energetic healing. We will begin on Friday evening with a crystal grid, honoring the power of the crystal energies that were so central to our Atlantean ancestors. Saturday we move into a time of healing, opening up and releasing the blocks and memories from the past and present so that we may truly move forward into our highest potential. We will be assisted in this process by two gifted guest presenters, Amy Biank and Karen Vogelmann.
Amy, a 21st century reader of the heart, is a noted healer, energy medicine intuitive and radio talk show host. She lectures both nationally and internationally on energy medicine and intuition. Working from a shamanic perspective, she has developed a technique that integrates Earth energy with Christian mysticism. She is currently president of The Intuitive Angel, dedicated to training people to connect with the mystic nature within their hearts, and helping others across the invisible bridge to new ways of being.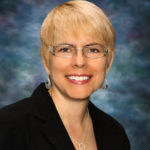 Karen has practiced energy therapies since 1990. Besides studying with masters in Germany, China and the US, she uses and has developed a variety of healing modalities all focused on improving the vibrational health of the human energy field.
For hundreds of years, the ancient mystics of many faiths have taught that our core being is a crystal or diamond. Teresa of Avila described it like this in 15th century Spain: "I thought of the soul as resembling a castle, formed of a single diamond or a very transparent crystal, and containing many rooms, just as in heaven there are many mansions." On Sunday we will enter our own inner temple and discover the sparkling crystal that we are.
According to Archangel Metatron, as channeled through James Tyberonn, 70% of all beings now on Planet Earth experienced a physical lifetime in Atlantis. Atlantis is calling us home, in joy, in peace, in the Love and Light of the One. Come join us and celebrate who you truly are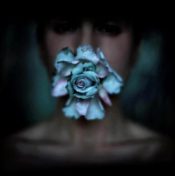 For Your Information
Gifts of Atlantis
Once again personal services will be offered during free time to complement your spiritual growth and healing on the weekend. These services may include personal intuitive readings and subtle energy healing. Participation is totally optional and investment varies depending on the practitioner.
Location:
We will gather at the Hampton Inn, 325 Sam Hill Drive in Marshall, Michigan. Coming from the west, take Exit 110 (Old US 27) off of I94. Turn right and then a quick left onto Sam Hill Drive which leads into a shopping area. Coming from the north, take I69 to I94 and go east for 2 miles to Exit 110.
Time:
We will gather in the Honolulu Room beginning at 7:00 p.m. on Friday evening and 9:30 a.m. Saturday and Sunday mornings. We plan to conclude our time together with our Sunday noon meal.
 Accommodations:
A block of rooms is being held under the name "Sanctuary of the Magdalene" UNTIL OCTOBER 15. Please call the Hampton Inn at 269-789-0131 by this date to reserve your room at the discounted rate of $99/night. Rates and availability are not guaranteed after October 15.
Investment:
The following packages are available depending on your needs: (Accommodations are not included)
 Full Weekend Package –                 $288
(Includes all activities except optional private sessions and 3 meals – Saturday lunch and dinner and Sunday lunch)
 Saturday and Sunday Only –        $222
(Includes all activities on these days and 3 meals on Saturday and Sunday.
NOTE: The Hampton Inn has a complimentary breakfast for inn guests.
PLEASE LET US KNOW IF YOU HAVE SPECIAL DIETARY NEEDS. WE WILL DO OUR VERY BEST TO ACCOMMODATE THEM.
DEADLINE FOR REGISTRATION IS OCTOBER 10, 2016.
 To register for this retreat by mail, please send your check or money order payable to the Sanctuary, along with your name and address, to:
The Sanctuary of the Magdalene
P.O. Box 2565
Kalamazoo, MI 49003-2565
 A PAYMENT PLAN IS AVAILABLE BY SPECIAL ARRANGEMENT. A MINIMUM DEPOSIT OF $50 IS DUE BY OCTOBER 10. THE BALANCE MUST BE PAID BY OCTOBER 28. PLEASE CONTACT MARYESAH FOR MORE DETAILS.
For further information
regarding this retreat or
the Sanctuary of the Magdalene
please contact
Rev. Mother Maryesah Karelon
269-276-0270
or
email her at
maryesah@magdalenerose.org